"Download this gun": 3D-printed semi-automatic fires over 600 rounds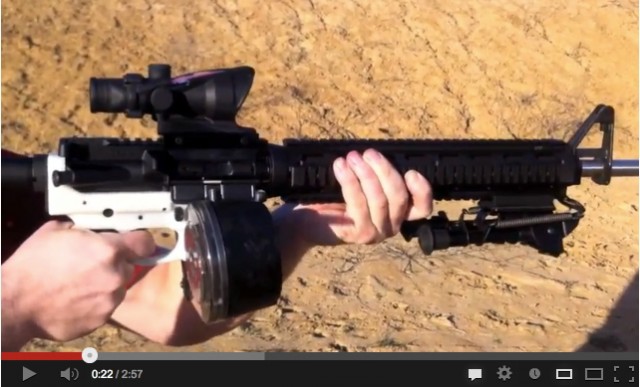 The white portion of this AR-15, known as the "lower," was manufactured using 3D printing.
Cody Wilson, like many of his Texan forebears, is fast-talkin' and fast-shootin'—but unlike his predecessors in the Lone Star State, he's got 3D printing technology to further his agenda.
Wilson's non-profit organization, Defense Distributed, released a video this week showing a gun firing off over 600 rounds—illustrating what is likely to be the first wave of semi-automatic and automatic weapons produced by the additive manufacturing process.
Last year, his group famously demonstrated that they could use a 3D-printed "lower" for an AR-15 semi-automatic rifle—but the gun failed after six rounds. Now, after some re-tooling, Defense Distributed has shown that it has fixed the design flaws and can seemingly fire for quite awhile. (The AR-15 is the civilian version of the military M16 rifle.)
Read 34 remaining paragraphs | Comments